The fact is technology is advancing whether we're ready or not and with it, comes a lot of changes for every industry. For instance, the global logistics industry is projected to grow in automation by up to 90 billion by 2026. There are various ways that you can implement robotics systems in your business. Moreover, there are many benefits that you should gain with automation as part of your strategy. It can save you money while improving your productivity. With our wide range of products, you can meet your goals and change your business model for the better. If you want to find out how and which products to choose from, read on.
CiRo Tools
You'd be surprised to find that your robot arms can be prone to limited movement. The thing is when you work in an industry that requires the use of robots to complete some complex tasks you should understand robotics control. The cable and hose management can cause a few technical difficulties. In addition, it can affect the productivity of your robots. However, the demand for seamless production remains high no matter the challenge. You no longer have to worry about the flexibility and performance of your robot's internal cabling. CiRo is the cost-effective solution that you need to ensure seamless production.
Benefits of the CiRo Tools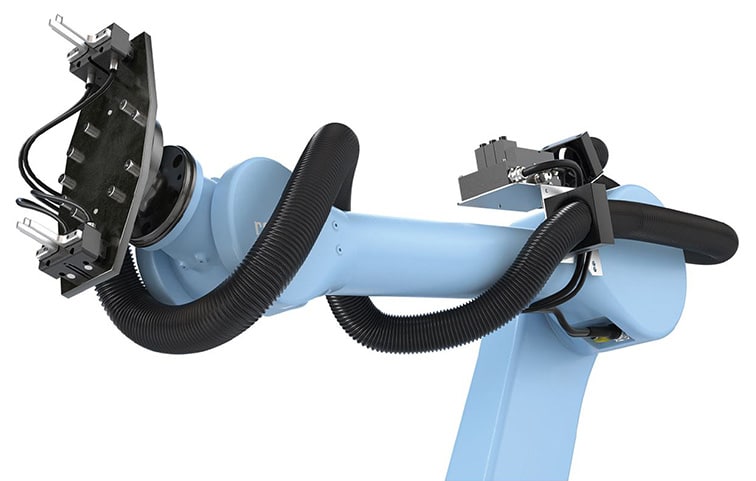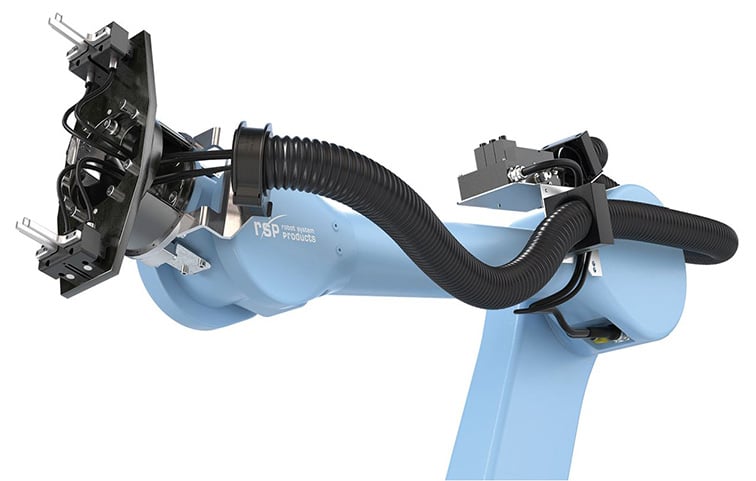 If you're looking for automatic tool changers that you can use for any type of robot, then look no further. Our tool Changers have a load capacity not exceeding 1,250 kg. Moreover, they come with a powerful design that has been rigorously tested to ensure continuous changing Operations. As a result, we need to maintain reliable and safe tool changers. Our wide range of models offers you various energy supply sources. For instance, you can use electrical signals, servo power or welding. Additionally, compressed air, data and water can be easily transferred from your robot to your tool.
Benefits of the Tool Changers
Think of the innovative combination of your regular swivel and your tool changer. Our swivel tool changer offers you a unique way to connect directly to the tool plate of your robot. This gives you the best of both worlds. These can also be supplied by different power sources the same way as our standard tool changers. The great thing about our swivel tool changers is that they offer flexibility even in tight spaces.
Benefits of the Swivel Tool Changers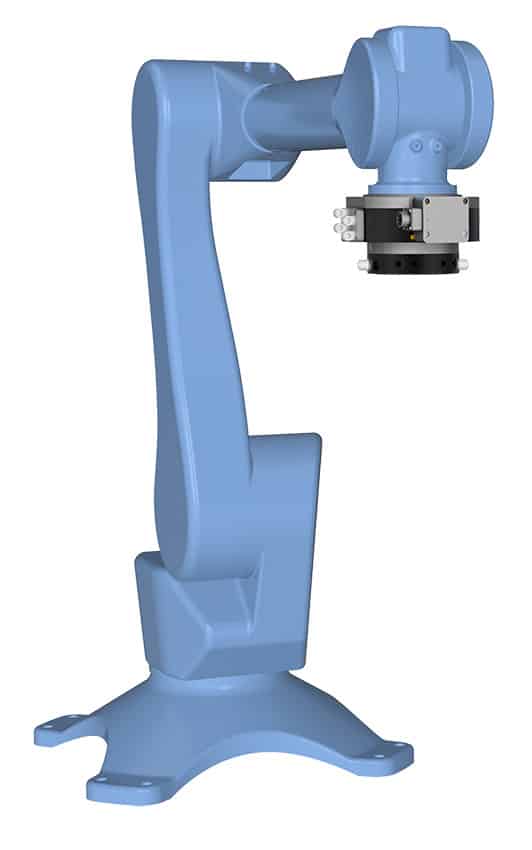 Without Swivel Tool Changer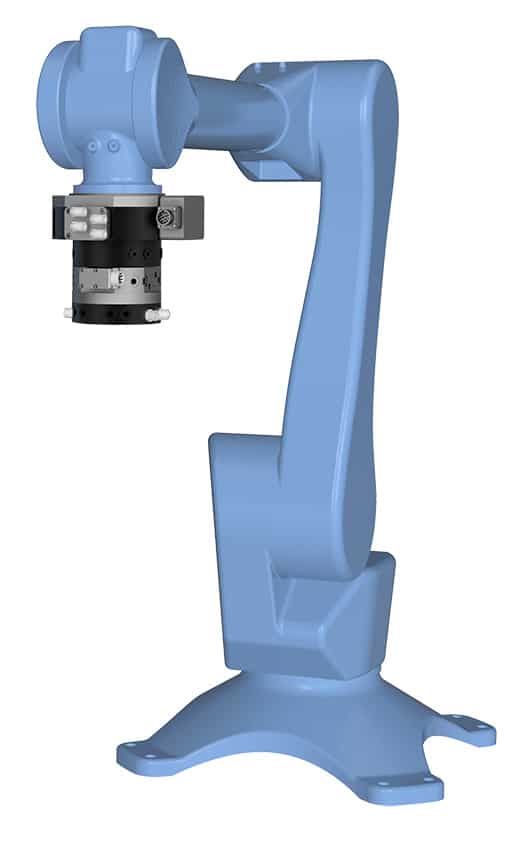 Did you know that wear of your hose package is a common problem? Different reasons cause this. For example, fitting an incorrect application or increased temperature exposure. This is why our swivel units are Ideal for your production. Not only do they allow your axis 6 flexibility, but they also ensure minimal wear on your hose package. This benefits your production by increasing run and up-times. You can also use the swivel units on axis 4 and 5 hose packages for unlimited rotation. This continuous rotation allows your robot to handle various functions simultaneously.
Benefits of the Swivel Tools
Directing and controlling the flow of your air, electricity or fluids during production can be a challenging process. However, with our improved valve units, you can rest assured that you maintain adequate control at all times. You can combine them into a single sizable unit to control the end arm of your tools. And they can be used with our tool changers to improve the air supply of your tooling systems.
Benefits of the Valve Units
When you use industrial robots often, you should ensure that you have adequate cable routing. Hose package equipment is standard in any robotics system. If you want your robots to flow smoothly and deliver tasks efficiently, you should consider getting our hose packages. Not only do they provide you with everything that you need to improve productivity, but they can follow the fast movement of any robot that you use. At RPS, we pride ourselves on the design of our hose packages. They are made from technology that provides them with an extended lifespan.
Benefits of the Hose Packages